Course: COMP 6339 Database Systems
Members: Mirna Elisabeth Sumopawiro, Radityo Noeraldi Arief, Veronika Stephanie
Project's Introduction
Social Business Combined Game is a game that its purpose is to teach the seven principles of Social Business in a fun way by adapting a well-known game which is the monopoly game.
Here is the picture of the board for the games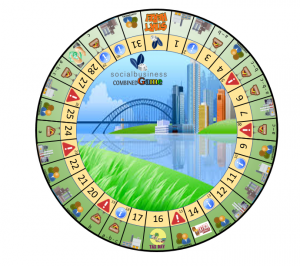 Here is the picture of the games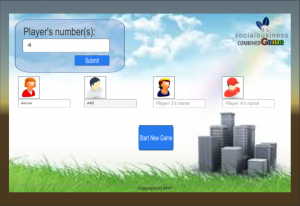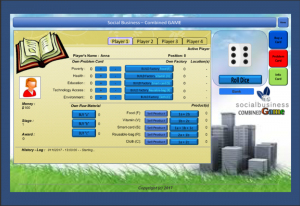 Getting Started With the Project
First of all, our group got the scenario and the raw program from our lecturer and was given a task to provide the database so that all the data can be easily saved and retrieved.
Then to start with it, our lecturer gave the raw tables that need to be modified so that the most efficient relation can be made. Here is the list of the tables that was given by our lecturer:
From the tables that were given to us, this is the final result of the normalized tables that we have discussed together:
From the tables that we have modified, we came up with the Entity Relational Model, which is given bellow.
and the last thing that we did was to implement this database tables structure to the games, which the link to the game will be given later after we got the permission to share the project to the public.